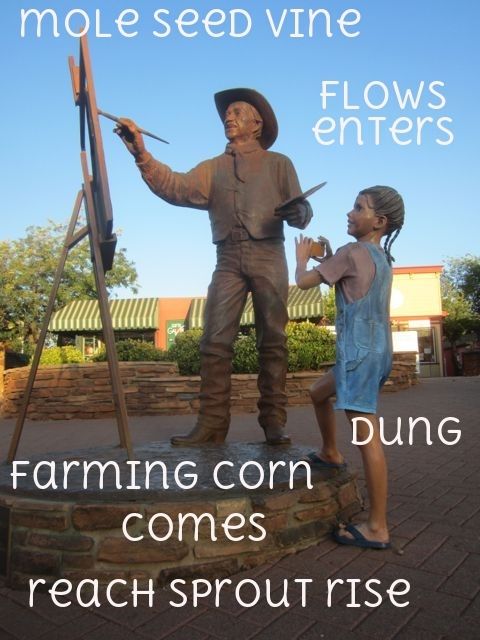 Welcome to Sunday's Whirligig, a place for you and your muse to find inspiration. Each Wednesday I will post 12 words with which you may create a poem, a short story, or some other piece of writing.

You may link your writing to this site beginning at midnight (Pacific Time) each Sunday.
Please do NOT leave your link in the comments

, but use the linking button, which will "magically" appear at midnight (Pacific Time) Sunday. The Inlinkz button will remain operable for two weeks.

If you leave your link in the comments, please also be sure to come back and add the link later, using the InLinkz button.

Enjoy!

If you'd like to contribute 12 words, please e-mail them to me: magicalmysticalteacher@gmail.com

THIS WEEK'S WORDS come from "The Man Born to Farming" by Wendell Berry: reach, farming, sprout, dung, enters, corn, comes, mole, rise, seed, flows, vine

Words will be posted here each Wednesday.